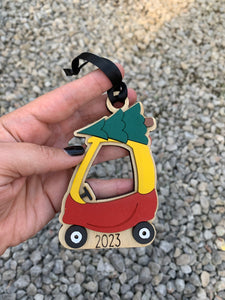 Measures about 5" tall.     Hand painted, 2 layers of wood.  
turnaround time is 1-2 weeks 
optional name add on to the car door is available for $2 more   Will be added with white acrylic.  
for local pickup in Strongsville Ohio use code local at checkout!   I will contact you with address and pickup info once your order is completed!