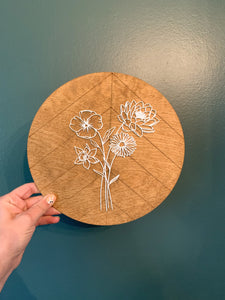 This round measures 9" and has a simple chevron backer.  It is customized to your families birth month flowers.  Flowers are done in a 3D acrylic white.  
Sign can be hung or propped on an easel etc.
I hand draw your bouquet then laser cut it. 
Please allow 2 weeks turnaround. 
List months in the notes at checkout and I'll make your family happen!