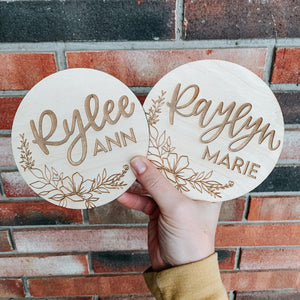 This wood round measures 5" and is perfect to place next to the baby for a birth announcement photo!  

Please message me if you'd like a boy version!   I'd love to make one!!  
hand drawn floral and hand lettered first name.  Middle name will be in the block font.  
Please allow one week turnaround time.